Good Stuff:
Compatible with all database versions of ComCash Classic POS!
Works with your current version!
No upgrade required!
Runs on any Windows Computer using a Comcash.ini and connection to the database.
&nbsp &nbsp &nbsp Super Easy Installation (Download and Run)
Runs on any Windows Version - Now you know what to do with those old XP's.
Free Demo, just ask Chuck.
Scan, Swipe or Manual entry with Idle Display options.
Features:

Product Search
&nbsp Displays PLU, Description, Extended Description, Price and Size.
Customer Search
&nbsp Displays Customer Name, House Account Balance and Loyalty Points.
Search Process
&nbsp Barcode Scans, Loyalty Card Swipes, Manual Entry PLU's, Description, Customer Numbers and Customer ID's.
Idle Options
&nbsp Display Static Image or select Digital Signage for your advertising campaign.
Multiple Copies
&nbsp Run Multiple KIOSK copies and customize your Monitor for Sales, Marketing or Holiday Events.
Frame Control
&nbsp Customize your KIOSK with Colors, Fonts and Images
Image Control
&nbsp Stretch, Proportional, Center, Left, Right with Timer rotation.
Message Box
&nbsp Import Rich Text Files with your images, graphs and Text
Configure your Message Box, Window Frame, Borders, Text, Labels, Fonts, Colors, Images and Timers.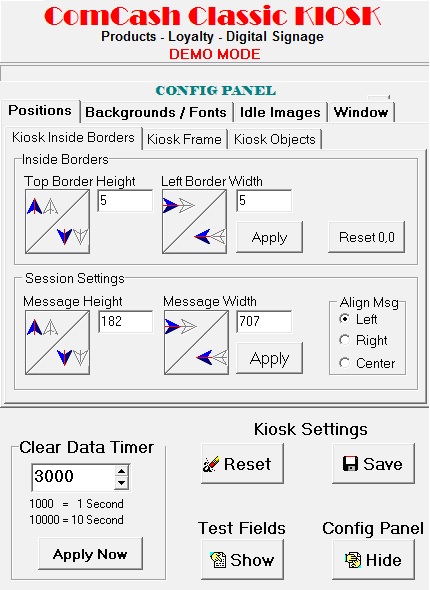 EXAMPLES
Simple Designs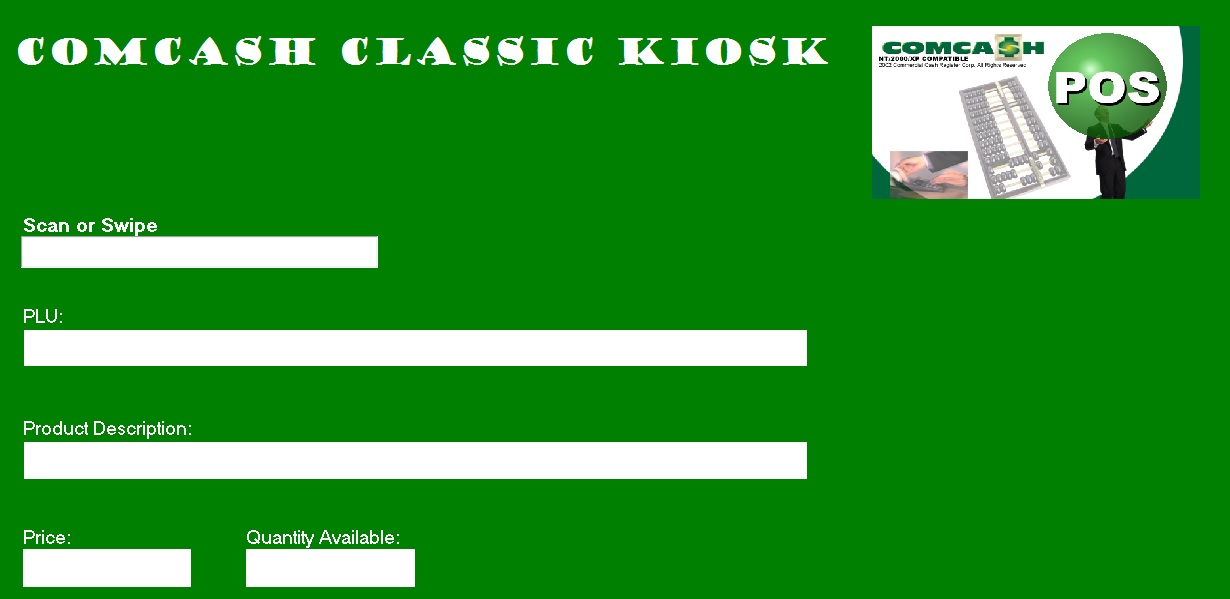 Imported Graphic with Text

Display Images when Idle